Washington H-2A Summit 2024
January 18, 2024
Yakima Convention Center in Yakima, Washington
Thank you for joining us in Yakima for a day of labor and immigration updates, breakout sessions, and networking! See below for conference materials.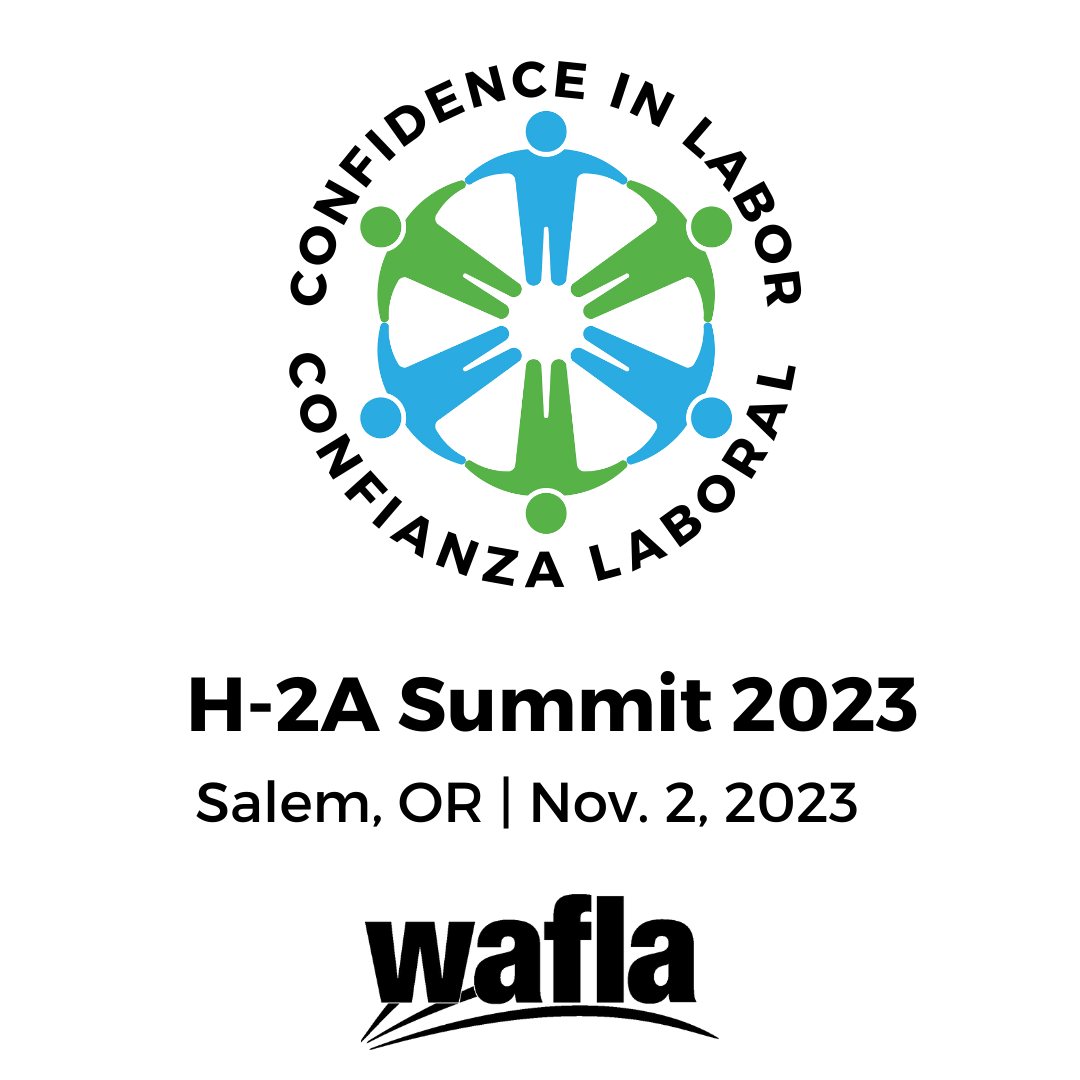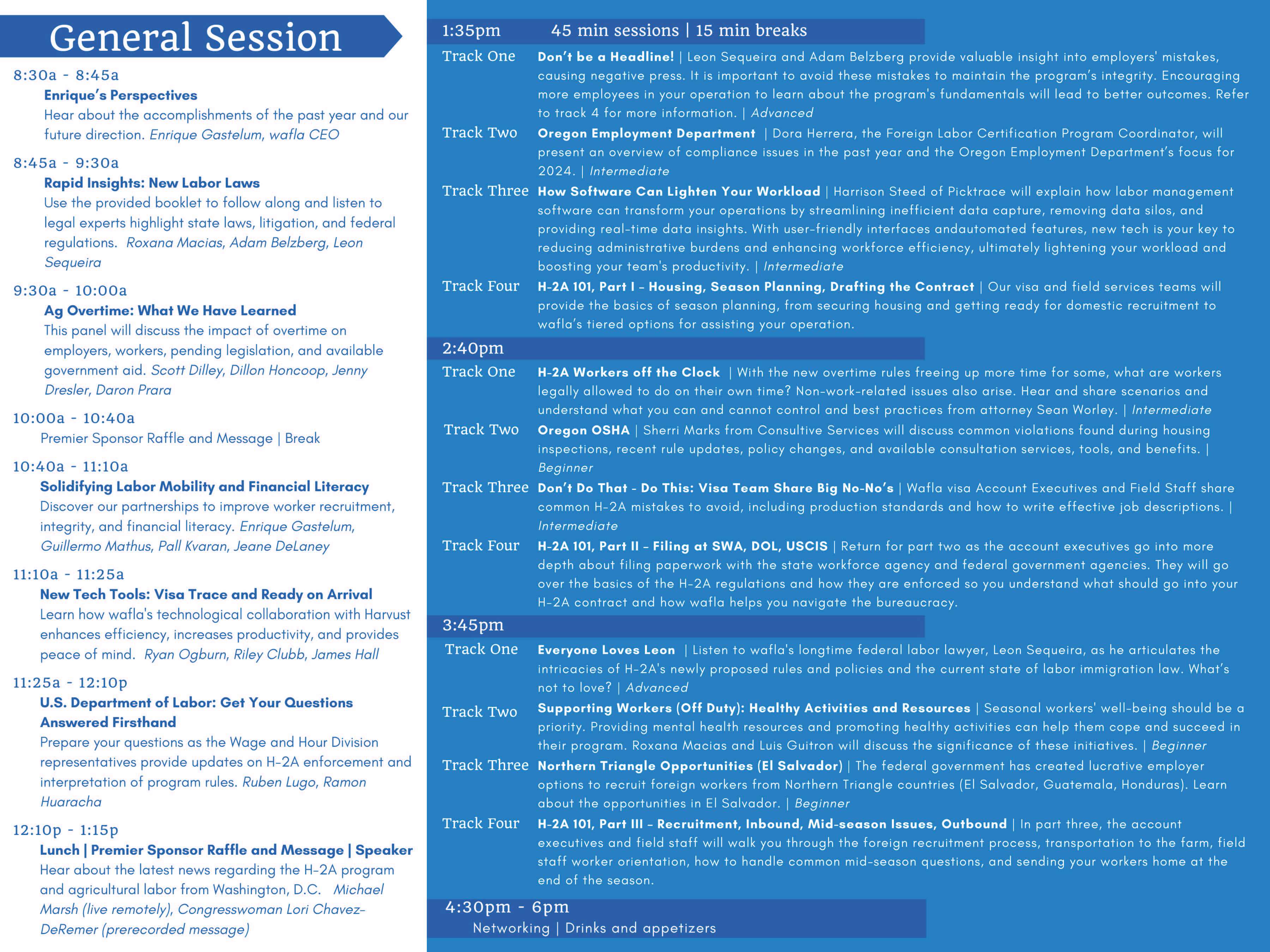 Speaker Biographies
(Alphabetized by last name)
Adam Belzberg is a partner with the Stoel Rives law firm. He represents and advises employers across the United States, from small businesses to international corporations. Adam has particular experience representing agricultural employers throughout Washington and Oregon in all aspects of labor and employment law.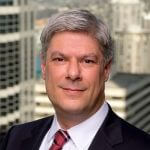 Jacob Boston serves as a visa account manager at wafla. He was born in Oceanside, California, and grew up in Lacey, Washington. As a first-generation high school and college graduate, he understands what an opportunity can provide. This has led him to pursue a career where he can give back to his community in the best way possible.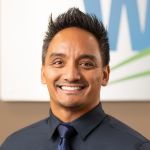 Emmanuel Campos González works at the Department of Labor and Industries as a Bilingual Outreach Specialist. His job duties include conducting monthly presentations in both English and Spanish regarding the changes to the Agricultural Overtime Law. He also attends community events throughout the state to bring the information to the community. He also provides technical guidance to both agricultural employees and employers regarding the applicability of the Agricultural Overtime Law. Emmanuel attended Law School at the University of Guadalajara in Mexico where he obtained a Bachelor's in Law, and he is also a graduate of the University of Washington School of Law with a Master's Degree in Law.  Emmanuel lives in Spokane, Washington and he enjoys taking walks and listening to music.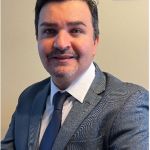 Riley Clubb is a cofounder of Harvust. His family has been in the agricultural industry for three generations with Seven Hills Vineyard and L'Ecole No 41 winery. Riley is a graduate of MIT Sloan and Whitman College.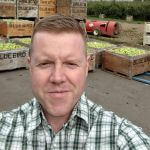 Jeane DeLaney recently retired from a 30-year career in academia focused on Latin America. She grew up on a family farm, and her experiences in Mexico and Central America made her keenly aware of the region's poverty and the importance of migration to the U.S. as one of the few paths people have to a better life. DeLaney has volunteered to help on several wafla projects related to equitable employment.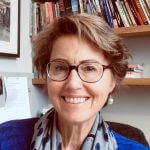 Scott Dilley is the public affairs director at wafla. Scott has 20 years of experience in public policy and has expertise in labor and employment matters. Scott received a bachelor's degree in government from Centre College and a master's degree from the Assemblies of God Theological Seminary. Scott is a native of Oxford, Mississippi, and now lives on a farm near Montesano with his wife and children.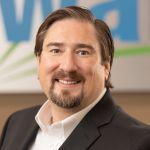 Guadalupe Diaz is an account executive at wafla.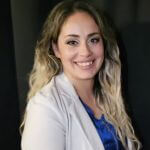 Rebekah Finn was born in the South Pacific island kingdom of Tonga and grew up in California's Silicon Valley. She holds a bachelor's degree in English from Westmont College and an Editing Certificate from the University of Washington. Rebekah's professional experience includes nonprofit communications, government accounting, and freelance writing and editing. As the visa program senior analyst at wafla, she guides employers through the H-2 visa process and keeps the visa team educated on relevant program updates.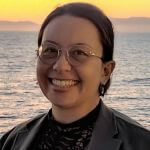 Maia Espinoza is the executive director and founder of the Center for Latino Leadership, a civic-engagement, education-oriented non-profit with a mission to empower and equip the Latino community of Washington state to engage in government. She has previously served as legislative liaison to the Washington State Commission on Hispanic Affairs and as a communications associate for the Washington State Senate Majority Coalition Caucus. Maia also works at the Washington Policy Center as Development Director of Memberships and Community Relations.

Enrique Gastelum is the chief executive officer at wafla and is a champion of promoting the sustainability of labor-intensive agriculture across the Pacific Northwest. His background in a farmworker family, his time spent as a government labor law regulator and educator, and his work as CFO of Washington Farm Bureau have provided him a unique perspective that balances the labor needs of seasonal employers with the rights and dignities of workers. He holds a Bachelor of Science in zoology and an MBA in public administration.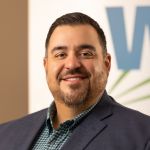 Luis Guitron is wafla's field services director and the housing manager for Riverview Meadows, wafla's 160-bed housing project near Okanogan, Wash. His experience in agriculture began in 2012 when he learned to prune, drive tractors, and spray pesticides for Stemilt Ag Services. He spent two years in the carpenters' union and has experience managing H-2A crews for wafla.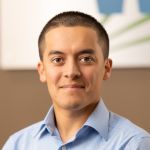 Angelique Guppy is currently the Language Access Manager for the Insurance Services Division of the Washington State Department of Labor & Industries.  She sees her role as a medium to advance work disability prevention by mitigating or eliminating the harmful effects of confusing processes and delays often rooted in poor communication. In her role, Angelique leads her team to foster collaborative approaches with various internal and external stakeholders to make certain all customers have meaningful access to information in their language.  Her expertise in workers' compensation spans over two decades with deep roots in claims administration and leadership, claims adjudication and practical problem-solving giving way to innovative solutions that positively impact the lives of workers, employers, and various providers.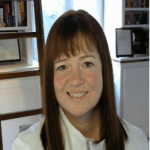 James Hall, as co-owner of Harvust, builds tools for professional farmworkers.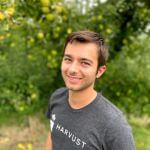 Dora Herrera is an H-2A housing expert with the Oregon Employment Department.

Dillon Honcoop hosts the Real Food Real People Podcast and is the communications director for Washington state-focused advocacy nonprofit Save Family Farming. Honcoop grew up on a family red raspberry farm near Lynden, Wash. After working for over a decade in media, Honcoop joined Save Family Farming to advocate for the farming community through public outreach. As part of that effort, Honcoop launched the Real Food Real People Podcast to share farmers' authentic stories and tackle important issues around how our food is produced.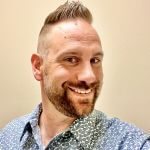 Uriel Iñiguez is an immigrant from Mexico. He joined the Department of Labor and Industries in December 2016 as Director of Community Relations, serving as the Department's primary point of contact with Washington's immigrant and tribal community regarding complex policy issues and the department's policy direction. It helps ensure that customers with limited English proficiency can navigate L&I services throughout the agency by liaising with staff, managers, and external stakeholders. In his position, Iñiguez's primary goal is to break down barriers that cause conflict by establishing effective relationships with key members of Washington's immigrant and tribal communities. Before joining L&I, he was appointed by Gov. Christine Gregoire as Executive Director of the Commission on Hispanic Affairs in June 2005, and reappointed by Gov. Inslee in January 2014.  In 2014, He was also appointed by Gov. Inslee to serve on the Eastern Washington University Board of Trustees.  He holds a BA in Human Resources Management from Eastern Washington University and a Master's degree in Public Administration from City University.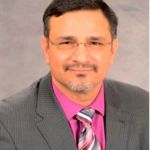 Pall Kvaran, manager with Labor Mobility Partnership's private sector solutions team, helps build market-driven solutions to challenges within migration systems. He has been leading the development and deployment of a worker voice tool with wafla and CSI, focused on recruitment. The tools is designed to help increase recruitment transparency and ensure worker satisfaction.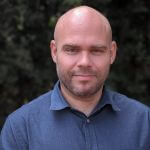 Richard Longo currently serves as the Deputy Regional Administrator for the Western Region of the U.S. Department of Labor's Wage and Hour Division. Mr. Longo graduated from Fordham University in February of 1991 with a Bachelor's Degree in Mathematics.  He began his federal career with the IRS in 1995 where he served as a Revenue Officer in Brooklyn, NY.  In 1997, Richard began his Wage and Hour career as a Wage and Hour Compliance Specialist in the White Plains, NY Area Office. He transferred to then Las Vegas Field Office in 2002. In 2004, he was promoted to Assistant District Director in St. Louis, MO where he served until 2006. Richard left federal service for 16 months to pursue a career in the private sector. He served as Director of Wage and Hour Compliance and Director of Policy for Wal-Mart Stores, Inc. In 2007, Richard returned to Wage and Hour as Assistant District Director in the San Francisco District before being promoted to Director of Enforcement of the Western Region in November of 2009. In November 2016, Richard was promoted to serve in his current role as Deputy Regional Administrator for the Western Region.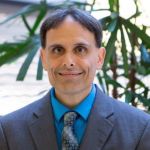 Roxana Macias is the chief people and community officer at wafla. Macias is a first-generation daughter of Mexican farmworkers and a University of Washington graduate. She has worked on all angles of the guest worker programs, including wage determinations, filing H-2A and H-2B contracts, human resources, foreign recruitment, and program compliance. Her role at wafla involves developing and implementing programs to help growers and workers navigate the complexities of state and federal laws and regulations and work in cohesion toward a shared goal.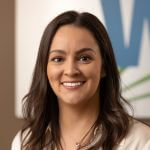 Sherri Marks works for the Oregon OSHA Consultative Services Section, where she provides consultations to help employers comply with state and federal occupational safety and health laws.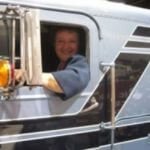 Michael Marsh is president and CEO of the National Council of Agricultural Employers. Michael earned bachelor's degrees in history and accounting from the University of Wyoming, where he also studied law. He is a certified public accountant. Although Michael started his career in public accounting in Casper, Wyoming, working for a CPA firm that had many farm and ranch clients, his career changed dramatically when he began to focus on the areas of forensic accounting and fraud investigation. It was a fraud he uncovered at the National Potato Promotion Board in Denver that tied him inextricably to agriculture. He was subsequently hired as the Director of Finance for the Almond Board of California. He later became the CEO of the largest dairy producer trade association in the US at Western United Dairymen in Modesto. After consulting for a few years in the areas of litigation support and complex financial transactions in Federal District Court, Michael returned to his true passion, advocating on behalf of America's farmers and ranchers at NCAE.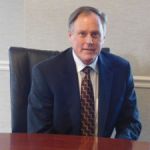 Guillermo Mathus is the CEO of CSI Visa Processing S.C., one of the largest H-2 foreign visa processing and recruitment firms based in Mexico. Guillermo has seen the H-2 visa application process evolve over the last 23 years, while assisting H-2 employers nationwide with visa processing and recruitment across six different countries. Guillermo oversees 12 agent-processing offices strategically located in Mexico's agricultural regions and consular cities. Guillermo has worked in every aspect of foreign visa processing, including compliance, recruitment, visa application completion, and foreign travel logistics.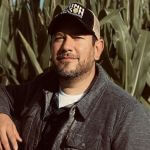 Julia Medrano serves as an account executive at wafla. She was born in Juarez, Mexico, and later moved to Colorado, where she spent most of her childhood. During her upbringing, Julia spent the summers with her parents, working in the fields planting onions, picking tomatoes, and weeding asparagus. After high school, Medrano enlisted in the U.S. Army, serving two combat tours in support of Operation Iraqi Freedom and providing humanitarian relief efforts for Hurricane Katrina. She earned a bachelor's degree in health care management from the University of Maryland.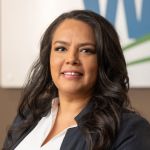 Renson Miranda is a field services manager for wafla. He specializes in H-2A worker onboarding, supervisor and manager training, housing inspections, and conflict resolution in the orchards. Miranda is a graduate of Prosser High School with various skills in the agriculture sector. He was born in Guanajuato, Mexico, and came to the United States at three years old with his pregnant mother.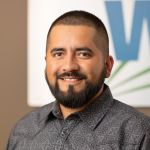 Ryan Ogburn is the wafla visa services director. He graduated from Pacific Lutheran University in 2016 with a Bachelor of Arts and cum laude honors. While at PLU, Ryan spent over six months studying in Cuba and Spain and speaks fluent Spanish.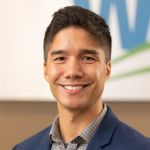 Anita Panko is a senior account executive at wafla. She has dedicated her career to helping farmers get apples into kids' lunch boxes. She attended Idaho State University, receiving an Associate of Arts degree in paralegal studies and her Bachelor of Arts in pre-law. She earned a Master of Arts in paralegal studies from George Washington University. Panko served the ag community while working for the Montpelier (Idaho) Police Department as their coordinator of victims' services.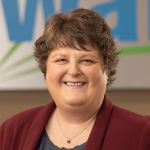 Daron Prara is an Oregon Department of Revenue tax policy analyst in the Personal Income Tax and Compliance Division. He graduated from Oregon Institute of Technology and has been with the department for over 19 years working out of the Medford and Salem field offices and now the Salem main building. He has been an auditor, senior auditor, and policy analyst in the personal income tax and corporate activity tax programs.

Leon R. Sequeira is an attorney with more than two decades of experience advising employers and industry associations on employment and immigration matters involving foreign workers. He represents clients across the United States, from small family farms to some of the nation's largest employers of H-2A and H-2B guest workers. In addition to defending employers in government investigations and litigation, he also represents employers on public policy, regulatory, and legislative issues in Washington, D.C.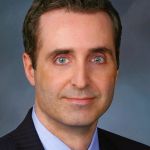 Harrison Steed co-founded PickTrace, a workforce and harvest management enterprise platform for large-scale farms. Together with his co-founder and brother, Steed has grown PickTrace from a software tool for the family farm to a high-growth, venture-backed startup working with some of the largest produce growers in the world.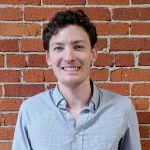 Sean Worley is a litigator at the Stokes Lawrence Yakima office and represents private and municipal employers in labor and employment matters. Sean represents employers before state and federal agencies on cases involving wrongful discharge, discrimination, harassment, hostile work environment, retaliation, wage and hour issues (including class action defense), whistleblower conduct, breach of contract, non-competition, FMLA, ADA/WLAD, as well as matters involving unions and collective bargaining. He is a former Deputy Prosecuting Attorney with the Yakima County Prosecuting Attorney's Office, where he worked in the Corporate Counsel Division, District Court Unit, and Special Assault Unit.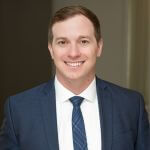 Steve Yunker is L&I's DOSH Statewide Agriculture Compliance manager overseeing the Agriculture and Logging Compliance program. Steve has worked for the Department of Labor & Industries for 31 years, as a workers' compensation claims manager, a safety inspector, and a safety and health supervisor. Before joining L&I, Steve worked in the agriculture, commercial fishing, and cannery industries. His time in workers' comp made him interested in actively working to prevent the injuries that he dealt with on a daily basis.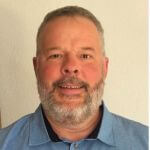 Yakima Convention Center Map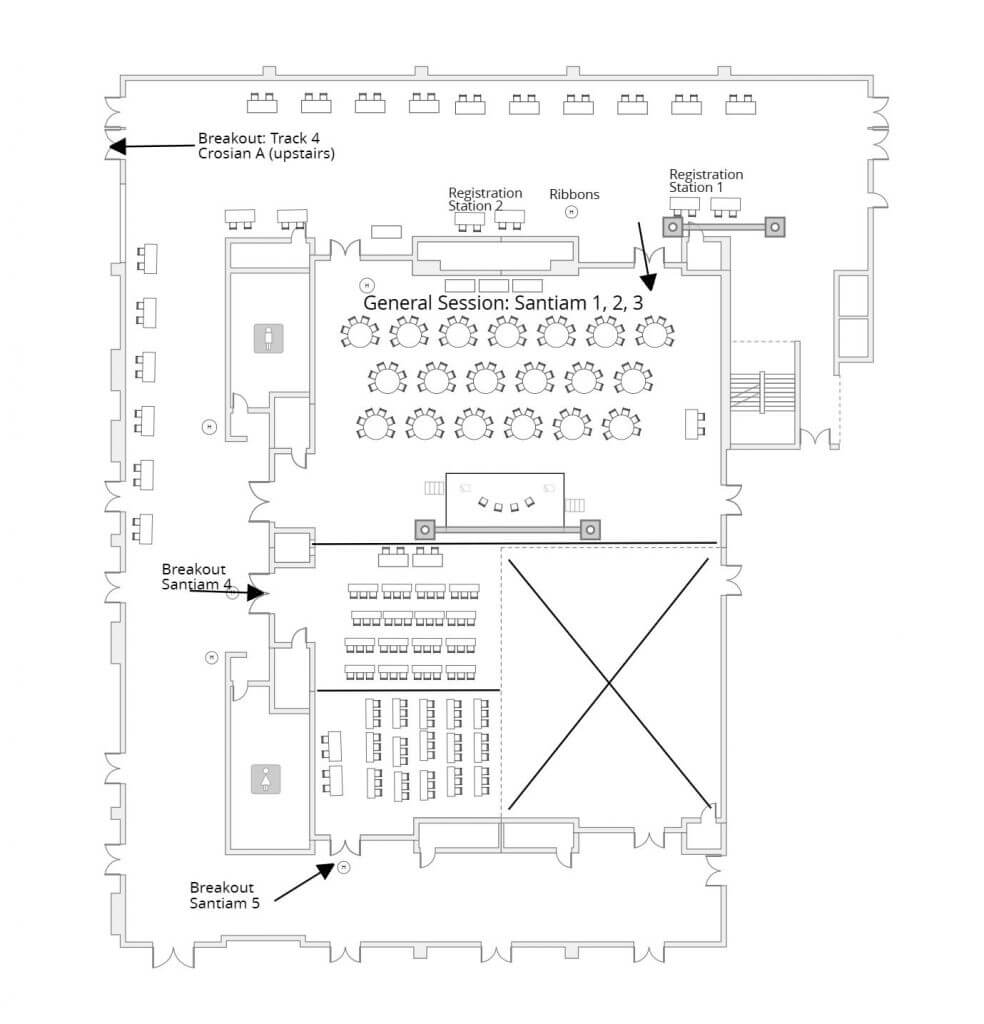 Thank You to Our Sponsors
Discover What Our General Session Sponsor Can Do For You!

Unlock Valuable Information from Our Breakout Sponsor

Tap into our Premier Sponsor Offerings
Stay Ahead of the Curve - Get the Latest on Labor Law Updates with Our Legal Booklet Sponsor

Discover our Workforce Sponsors Offerings!
Uncover the Unique Opportunities of Northern Triangle Sponsor Nations!

If you didn't get a chance to do so at the conference, please take a moment to tell us about your experience at the Oregon H-2A Summit. We're always looking for ways to improve our events and educational offerings, and your feedback is valuable. Please click below and take our short survey.